What you seek is seeking you.
– Rumi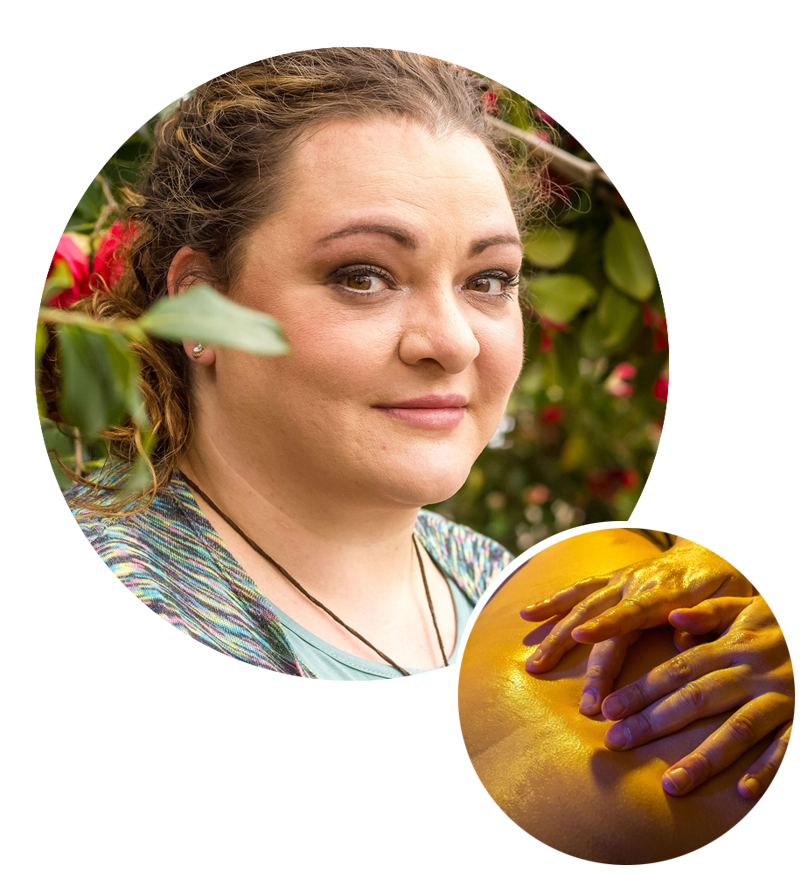 ALICIA MCNAUGHTON,  LMBT
Licensed Massage & Bodywork Therapist 
Life can be a whirlwind, jumbled and cluttered with overwhelming consumption.  We lose intention in a moment.  The simple sense of presence can often slip into blurs of our everyday bustle.  Mindfulness allows for a pause and an ear into self.  We ought to give ourselves permission to experience stillness.
Massage therapy increases blood flow and neurological comfort.  It incorporates healing and transforms emotionality. It supports us taking time for our minds and for our bodies to create the balance we often need in life. Physical and mental peace is honored through massage therapy, and is an invaluable gift to one's soul.
My sessions are individually crafted, customized to the needs of each person with specific ailments and goals for betterment.  I tend to the whole person, with a unique approach that maximizes relaxation.  I am well versed in Swedish, prenatal, hot stone, deep tissue, and Thai stretch techniques.  I am passionate about connecting with each individual and am wholeheartedly invested in helping you create your wellness plan.
Professional Background: After working with me, one client stated, "My stress melted away. Alicia has a patient and welcoming touch. I feel whole." I have a tremendous amount of joy and gratitude to have what I love, be what I do. My educational journey began with degrees in psychology and sociology.  I transferred that knowledge to expand and become a bodyworker.  I find the marriage of studies to accentuate my intuition and further my capabilities to connect mind and body wellness. I am a Licensed Massage Therapist (#15638) in the state of North Carolina.
Personally: My happiness extends by being a continuous learner. I moved to Charlotte, from New York, in 2011. I love to cook and am always excited to try new types of cuisine.  I love being outside and gardening.  My dog and I go on daily adventures and take in everyday sites with wonder. I strive to remain grateful, lighthearted and compassionate.
To make an appointment now, click the button below to schedule through my online calendar. It's easy, convenient, and confidential.
I look forward to meeting you!